CSR
For the PATTON Group, success is measured by how well we fulfil our economic, environmental and social responsibility. This "triple-bottom-line" accountability lies at the heart of our group, and includes the interest of all our stakeholders – shareholders, customers, employees, and the community at large. Corporate social responsibility enriches the health of a corporate and it is the duty of every responsible corporate house to proactively serve society and ameliorate the social condition. Businesses and corporate conglomerates don't exist in isolation. Employees, customers, suppliers and the local community are all affected by the business. Therefore, it is important to comprehend how one's business impacts the surrounding social ecosystem. We have always followed the motto business beyond profits and are grateful to the almighty for making us fortunate enough to make a difference in people's lives. Our CSR ventures are a way of living our values as conscious corporate citizens. Every organization is a part of society and one cannot think of running a business venture without the help and support of the community. To repay this support, it is the responsibility of corporate houses to behave ethically and contribute to economic development while improving the quality of life of the workforce, their families, the local community, and society at large. The sense of fulfilment that comes from serving the society to which we belong is incomparable.
Healthcare Initiatives
PATTON has helped save hundreds of lives through the RC Agarwal Memorial Hospital and Research Centre, the only heart-care hospital in Tinsukia (Assam), equipped with tele-cardiology, the first of its kind in the North-East, at Tinsukia.
Donation of hospital beds and medicines is something we taken up earnestly. We also contribute for the Cancer Detection Camps and Awareness Programmes.
Blood Donation Camps in the suburbs of West Bengal have been organized to strengthen infrastructure facilities of respective local health centres.
Ambulances were gifted to the Behala-Kolkata, Rajpur-Sonarpur Municipality, South 24 Parganas and Falta SEZ, South 24 Parganas to benefit the local community.
Donation of water storage tanks to the Government and many NGOs.
Donation of water storage tanks to KMC for their Sulabh project.
During elections PATTON tanks are on 24-hour duty at Voting Centres to ensure availability of drinking water round the clock.
Donation of 200 water tanks to AILA affected areas.
Donation of water tanker to NGO for serving water to needy people. It is also used for fire fighting measures.
Large garden umbrellas donated to street vendors to provide protection to the individuals and their carts from heat and rain.
Literacy Initiatives
Swarnim International School is the latest educational CSR venture. Located in Kodalia, near Narendrapur Ramakrishna Mission, Kolkata, it is a K-12 CBSE school complete with air conditioned classrooms, CCTVs, indoor playgrounds, etc. that meet international standards.
PATTON has adopted a number of children through different social organizations to give them a chance to enjoy the privilege of education in rural areas.
PATTON has established a primary school in Ratan Nagar, Rajasthan to provide basic education to the poor. In addition to this, a Girls' Secondary School has been founded in Rajasthan.
PATTON has also initiated the rebuilding of a Government School in Jaipur. The old, dilapidated ground floor structure is being turned into a G+3 building with modern facilities.
Scholarships for needy and meritorious students and scholastic achievement awards have been introduced to recognize and encourage excellence in academics.
In association with Padatik, PATTON provides annual sponsorship of Inter-School One-Act Plays.
Environmental Initiatives
City beautification activities have been rising steadily. A number of gardens in and around the city have been beautified and maintained by the group.
Waste bins are donated to the Government, NGOs and street vendors in order to maintain cleanliness in the State.
The Solar Rooftop Pilot Project at our Behala plant is our green energy initiative. Solar rooftop projects for our Uluberia and Falta plants are also in the pipeline.
Animal Care Initiative
Ratul the Rhino has been adopted to ensure its welfare. It is the last one-horned rhinoceros at the Alipore Zoo.
Safety Initiatives
PATTON along with Kolkata Police and West Bengal Police has committed itself to a number of traffic safety projects in the city by donating road barriers and road dividers.
Cultural Initiatives
The Dover Lane Music Conferenceis one of the ultimate classical music performances in Kolkata. It has given a platform to many upcoming artistes to show their talent and encourage them to make a mark in the world of classical music. Over the years, the conference has not only evolved as the ideal portrayal of India's rich cultural heritage, but also has shown the bonding confluence between musicians and music lovers. People from all over the world visit Kolkata to attend this Conference.
Programmes of CMA (Calcutta Management Association), AIMA (All India Management Association), Hasya Kabi Sammelan of Calcutta Swimming Club, Rowing Competition of Bengal Rowing Club, and International Short Fiction Film Festival of Kalpanirjhar Foundation are a few names with which PATTON has been associated for a long time.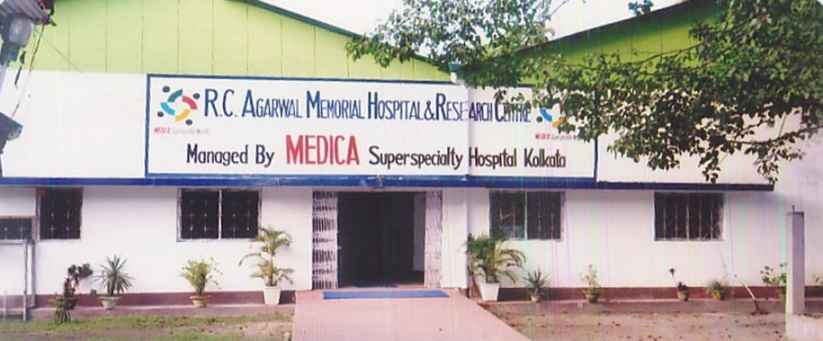 Heart Care Hospital in Tinsukia, Assam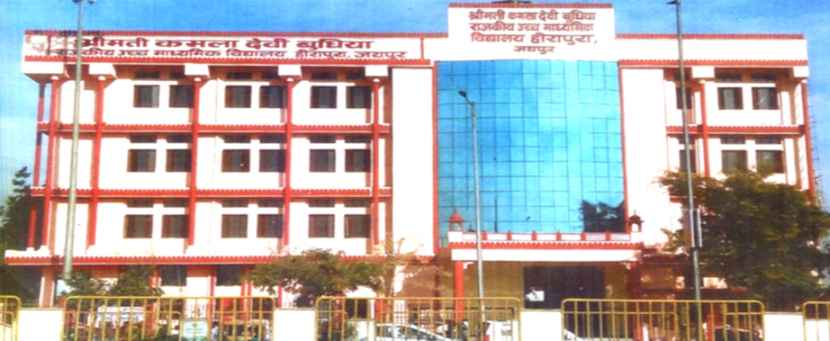 Higher Secondary School, Heerapur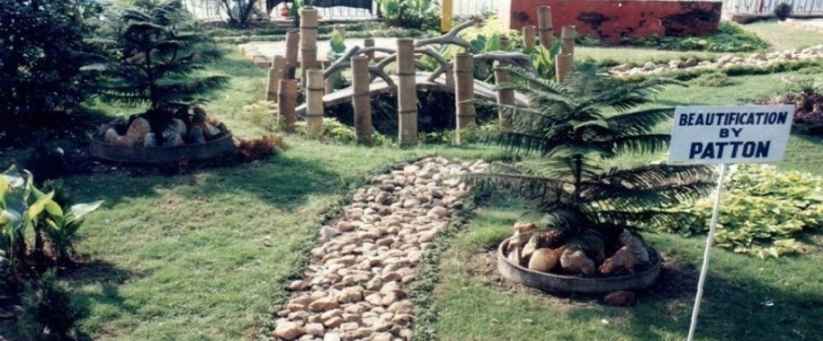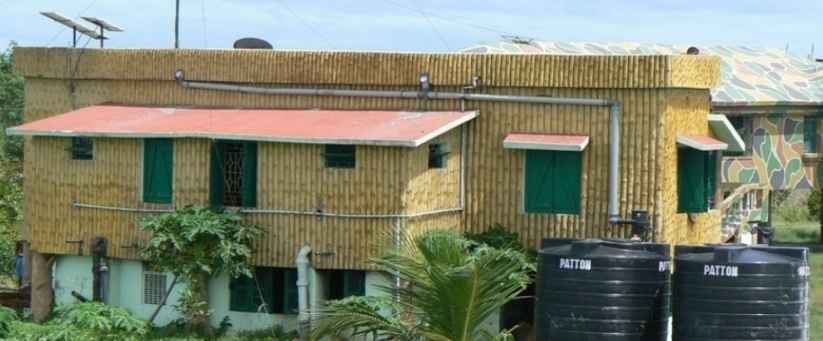 Rain Water Harvesting in Sundarban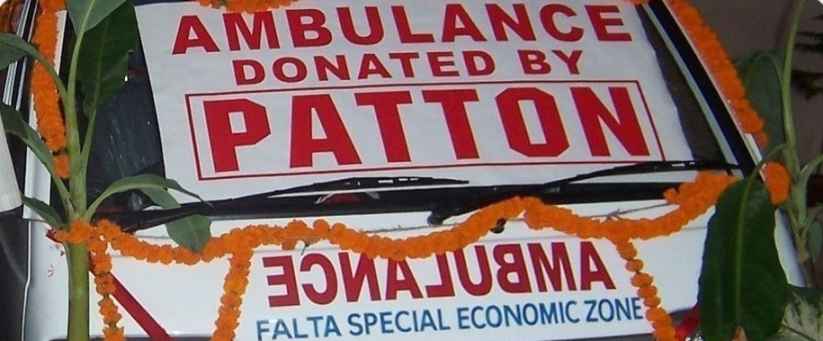 Ambulance Donated to Falta SEZ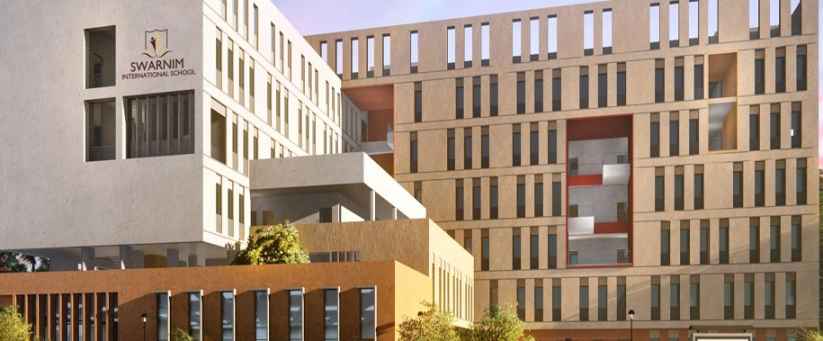 International Standard CBSE School, Kolkata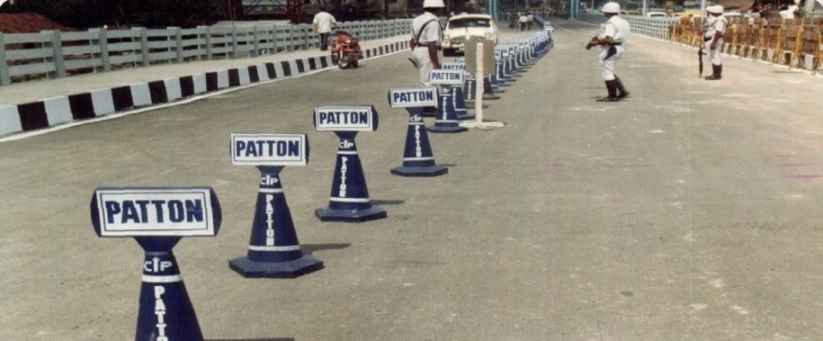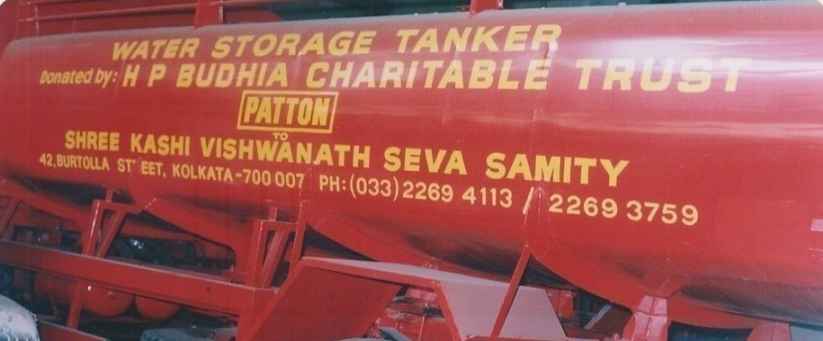 Water Storage Tanker Donated to NGO